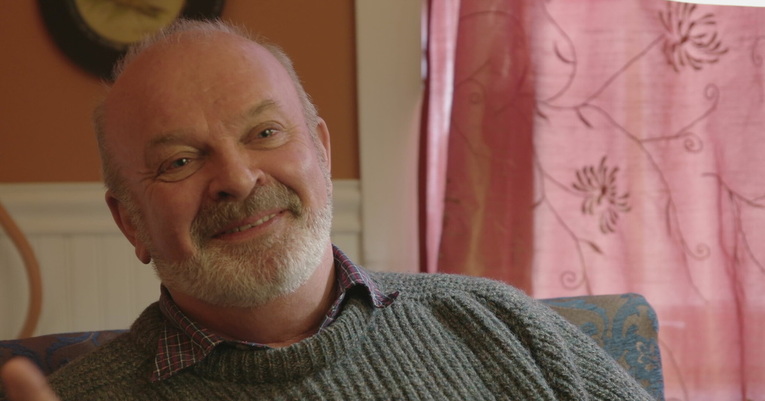 My perception, understanding, and absolute confidence in the integrity and potential
of human beings is such that I am not intimidated by any disease or condition,
regardless of historical or medical evidence.

​ I can inspire you, and support you to go way beyond what you know
of yourself, to achieve that which others may consider to be impossible.
I believe in you!



"IT IS VERY EASY TO GET STUCK IN WHAT ONE THINKS IS THE ONLY REALITY".

If you have lost your way, or feel confused, I may be able to help you rediscover and re-connect with your core essence. Then you can get back on track with being your unique and authentic self.

Sometimes it is just a matter of adjusting one's perception, and what may have appeared to be a problem, suddenly reveals that it is a valuable opportunity or resource that allows one to live more authentically and effectively.

A session with me typically results in a healing, re-connection and/or transformation.
As one acquires or re-discovers effective tools and skills, one will be able to continue
the evolutionary journey of integration, maturation and healing, on one's own.

Feel free to have a complimentary 10 minute conversation
to see if what I offer is what you need, or want.
If I feel that I cannot help you, I will tell you.
I don't believe in wasting our time, or your money.

Call 602-885-8008 (in the US).

I am a Shamanic Healer, working multi-dimensionally, including Body, Mind, Emotion and Spirit,
with the emphasis on keeping them all functioning harmoniously, at their fullest potential.

I have worked with people with conditions ranging from life threatening illnesses
and situations, to simply feeling the need for integration or a fine-tuning.

My lifetime of experience shows that treating the person rather than the condition
is way more effective than trying to fix the perceived problem.

I do not presume that there is a specific 'problem', but often observe that one can be running interference in one's own process. That interference may be in the form of conditioning or programming that has been inherited through ancestry, family-dynamics, environmental conditions, or other non-local sources like mass and social media.

"Miracles are not contrary to nature, but only contrary to what we know about nature."
~Saint Augustine
​******************************************************************************

Natural Healing:

Natural healing is multi-dimensional. A common question I get is, "What kind of healing do you do?"

I don't always give the same answer, but the most common one is, "What are you looking for?".
Another is, "What do you want?",
or "What is your particular challenge?"

A lot of people are just curious, and this is such a huge subject, so I am not interested in just waffling on pointlessly, fielding never ending questions from people who are just curious. If you have an issue, or something specific you are dealing with, feel free to ask me, and we can quickly discern if we are a good fit. I am not the answer to everyone's prayer, and sometimes the best advice I can give is, "Go see a doctor."
However, many times I have insights that are very helpful, plus I have the experience and skills to actually facilitate healing that is beyond what one might consider possible.

What do I treat?

I do not treat conditions or diseases, I treat people, and I have had a lot of successful outcomes.

​You are not a disease, a condition, or a set of circumstances. You are a multi-dimensional being, who may have glitches in your systems, producing some undesirable results.

I have people reach out to me who are facing challenges with health, relationships, career or general well-being. Whether it is a life threatening situation or general well-being, healing has very little to do with the apparent details.

​Humans are multi-dimensional beings, and sometimes we just have to access and operate in some of those other dimensions, and often, in more than one.

Sometimes, simply stepping out of "the box" allows one to enter the realm of the miraculous and the extraordinary.

Are you ready to explore?

​It is easier than you may think.

Call Mark on 602-885-8008
or e-mail at markmcfly@msn.com

Consultation rates: $150.00.

Distant healing: $75.00 for scheduled 30 minute transmission.

Options I offer:

Spiritual-Healing, Soul recovery,
Hands-on or Distant/ Remote-Healing,
Energy Transmissions, Intuitive Counseling, Telephone Consultations

Re-live (go back and re-negotiate your covenants)
and
Pre-live (explore the future and set it up),

Time and location are of no significance in healing. it can be equally effective regardless of whether we are face to face, or on different continents.

Call Mark on 602-885-8008
or e-mail at markmcfly@msn.com

Consultation rates: $150.00.
Distant healing: $75.00 for scheduled 30 minute transmission.

Who needs healing?

Sometimes healing is not necessary, in that nothing needs to be 'fixed'. A transformation may occur when one realizes that there is no longer any need of a 'cure'.
For example; A blind man is not necessarily ill with blindness, while another with poor eyesight might be very distressed. What others may perceive to be a problem, may not be such for you.

​A terminally ill person may find peace with their situation and embrace their dying as an important 'next step' in their personal evolutionary journey, departing willingly, consciously and peacefully.

Another may just need to have someone listen, or
they may be touched by a 'word' or two.

​Others will respond to touch, a prayer, or an energy transmission, receiving the blessing of a life restored and resurrected.

Healing manifests in body, mind, emotion and spirit.
​The flesh does not have to die to evolve or reincarnate.
​
Testimonials:

"The most amazing healer that has touched me in this lifetime."
-Christopher Dammer, Bend, OR.
*
Just had an awesome uplifting, marvelous conversation with my friend Mark McFeely following
the healing session he gave me few days ago. It was so beautiful, dissolving into oneness
in the arms of the Divine. I highly and heart-fully recommend him for his high frequency work!
Magical spontaneous profound healing happens....?
He is a portal for the Divine to bring us back to wholeness.
Thank you Mark, love you so very much!
PS He works long distance. You can call him from every corner of the world! :)
~ Kamala Shalini Taroni Bagdasarian
*
"I found your generous dose of "good father" energy to be the perfect antidote Mark McFeely, thank you!
Now that I've recalibrated that into my system I'm finding it much easier to access internally again.
The "wounded feminine" is so often met with the "critical/judgmental father" (persecutor)
or with the rescuer who tries to fix her ...
when what she needs is safety and loving presence to find her own strength.
~ Deborah Anapol.
*
"You didn't just heal me, you showed me how to take my life back, and live again."
-Jodi, CO.
*
"I lost my nerve for over two years, and had effectively been out of operation as a commodities broker.
Three days after my session with you I made the biggest deal ever and made over $250,000.
I am back in the saddle. Thanks to you!"
-J.P. Scottsdale, AZ
*
On several occasions I was guided by Mark to get in touch with my negative inner voice,
take control of it by accepting it, and go beyond my limits to an area of larger potential.
He is sensitive, gentle, powerful and gifted in how he gets others to do the simple but hard
work needed to heal and transform themselves. ~Larry Rosenberg, Sedona, AZ
*
"I have struggled a bit, but I keep getting back on track and it gets easier each time.
Several good things have fallen into place during this time of change.
People have definitely noticed the different happier energy around me."
-Caroline, AZ
*
"I have never experienced anything like this. You really do work on multiple dimensions.
You have taken 10-years of aging from my body and face. Thank you!"
-D. Meyer, Pretoria, South Africa.
*
"I don't know how you do it. I live over here in Australia.
We talked on the phone for 30 minutes,
you sent me distant healing later that evening,
and I am totally transformed".
-Jessie Root, Perth, Australia.
*
Mark, you are such an extraordinary catalyst for change in people's lives,
work that is so important at this time of upheaval and growth.
- Maureen M. Verde Valley, AZ
Over 40 years of successfully transforming "impossible situations",
some of my best successes have been with individuals
who've been told, "You'll just have to learn to live with it!"

​Choose to 'outlive' it!

If there is something you want to change,
but don't know how, call me NOW!

602-885-8008.
Remember, You do not have to die to evolve!
---



​ Please read this disclaimer
The small print.

By courtesy of the Department of CYA (Cover Your Ass):

Please note that I am a Shamanic, Metaphysical healer, not a medical practitioner.
I do not directly, or indirectly dispense medical advice, diagnose, or prescribe.
I offer information based on my own opinions, experiences, and personal preferences.

Any information, theories, philosophies and opinions offered, whether verbal, written or implied,
are always intended to be informational and educational.

If you have any questions about your personal health and well being,
you are duly advised to consult a qualified medical practitioner.

There! You've been told!


Trust me, I am not a doctor. :-)

*******************************

Call Mark on 602-885-8008 to schedule a phone consultation,
or e-mail at markmcfly@msn.com
​
Perhaps a complimentary 10 minute consultation would help determine whether we are a good match.
If I feel that I cannot help you, I will let you know. If you are not comfortable with me, that's OK.
I do not set myself up for failure, and have no desire to waste our time, or your money.